21-02S

Porcelain Plate - Small
CHF 40
Material: glazed porcelain
Colour: White
Care: Dishwasher safe
Size: Ø ca. 20cm, H ca. 1,3cm
Handmade in Switzerland

Material: glasiertes Porzellan
Farbe: Weiss
Pflege: Spülmaschinenfest
Masse: Ø ca. 20cm, H ca. 1,3cm
Handgemacht in der Schweiz

SOLD OUT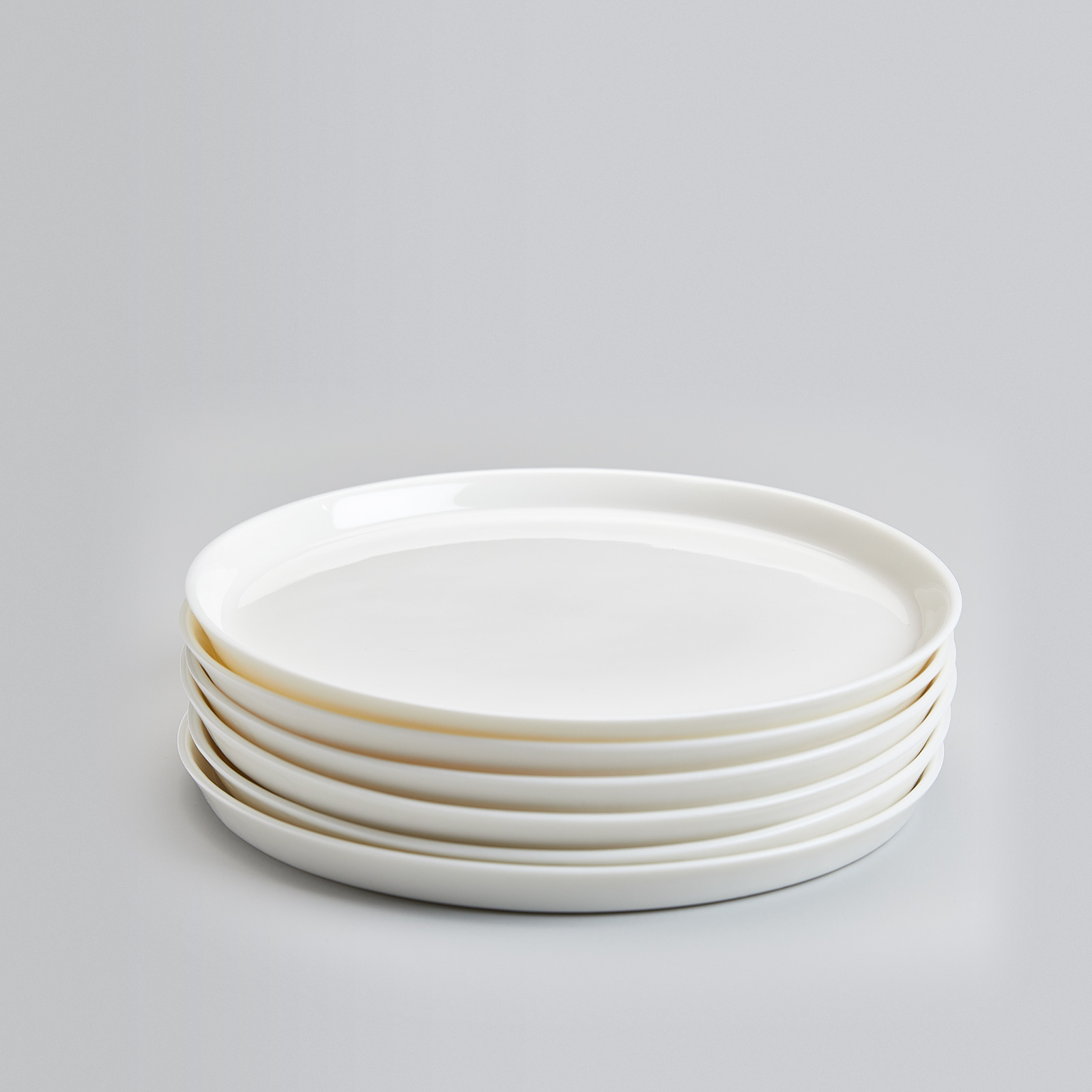 These minimalistic designed plates are the perfect frame for an everyday dish as well as a special culinary creation. They are made of durable porcelain and glazed leaving the bottom part natural and hand polished.

Little imperfections are part of the beauty and uniqueness of each object and remind us to value diversity.


Diese minimalistisch gestalteten Teller sind der perfekte Rahmen für ein alltägliches Gericht ebenso wie für eine besondere kulinarische Kreation. Sie sind aus langlebigem Porzellan gefertigt und glasiert, wobei der untere Teil naturbelassen und handpoliert ist.

Kleine Unvollkommenheiten sind Teil der Schönheit und Einzigartigkeit jedes Objekts und erinnern uns daran, Vielfalt zu schätzen.