21-01L
Soft Rose

Porcelain Cup - Large
CHF 42
Material: unglazed pigmented porcelain
Colour: Soft Rose
Care: Dishwasher safe
Size: H ca. 8,2cm, Ø ca. 8cm
Handmade in Switzerland

Material: unglasiertes eingefärbtes Porzellan
Farbe: Soft Rose
Pflege: Spülmaschinenfest
Masse: H ca. 8,2cm, Ø ca. 8cm
Handgemacht in der Schweiz

+
Add to cart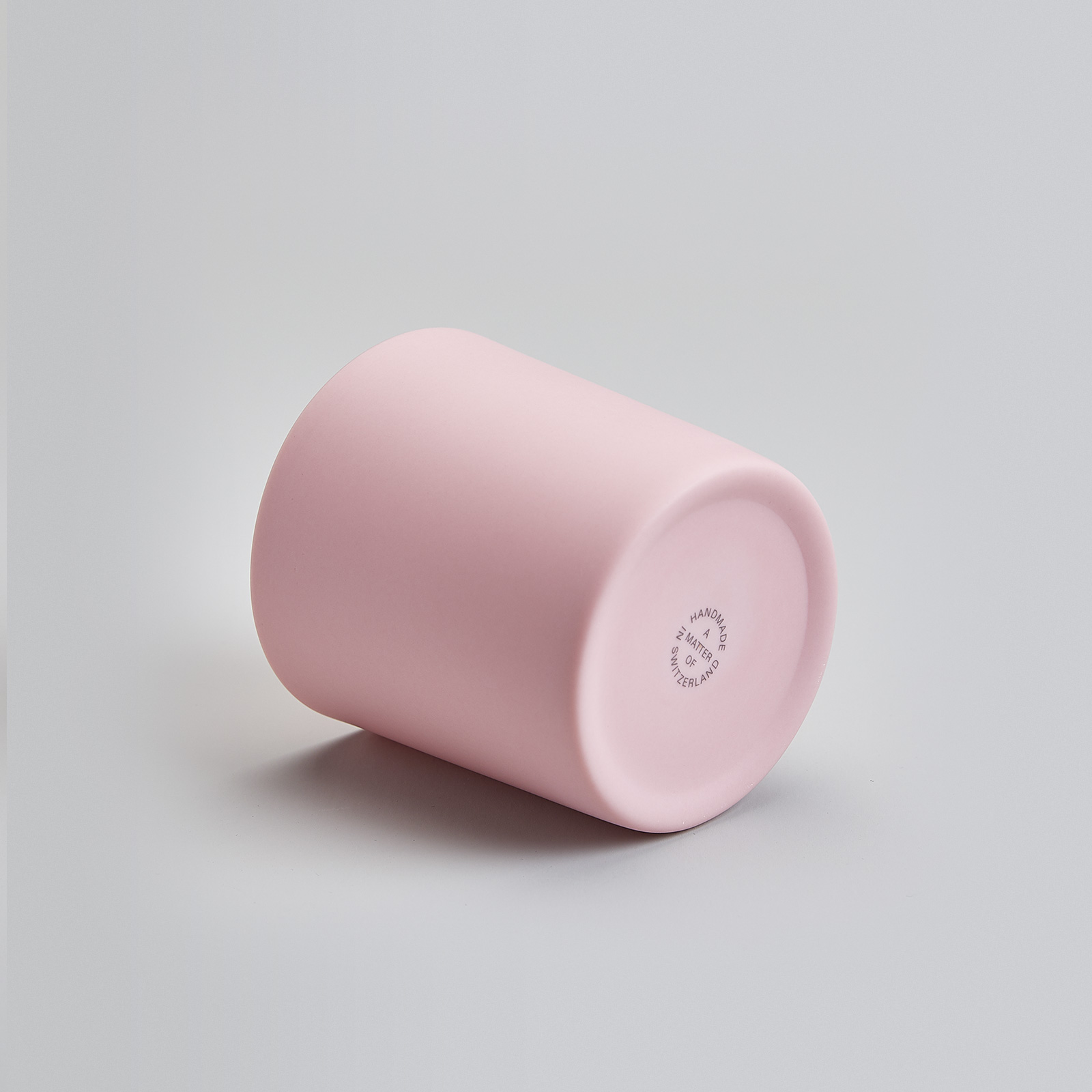 Colours to touch. The essential design of the 20-01 series is enhanced by four different colours. The cups of the coloured edition are made of the highest quality porcelain that has been dyed with pigments to achieve an increased depth of colour. They are unglazed and are polished by hand several times for a soft feel.

Little imperfections are part of the beauty and uniqueness of each object and remind us to appreciate diversity.


Farben zum Anfassen. Das essentielle Design der Serie 20-01 wird durch vier verschiedene Farben erweitert. Die Tassen der farbigen Edition werden aus hochwertigsten Porzellan gefertigt, das mit Pigmenten eingefärbt wurde, um eine erhöhte Farbtiefe zu erreichen. Sie sind unglasiert und werden für eine weiche Haptik mehrfach von Hand poliert.

Kleine Unvollkommenheiten sind Teil der Schönheit und Einzigartigkeit eines jeden Objekts und erinnern uns daran, die Vielfalt zu schätzen.