20-01S

Porcelain Cup - Small
CHF 32
Material: Unglazed porcelain
Care: Dishwasher safe
Size: H ca. 4,6cm, Ø ca. 5,2cm
Handmade in Switzerland
Material: unglasiertes Porzellan
Pflege: Spülmaschinenfest
Masse: H ca. 4,6cm, Ø ca. 5,2cm
Handgemacht in der Schweiz

+
Add to cart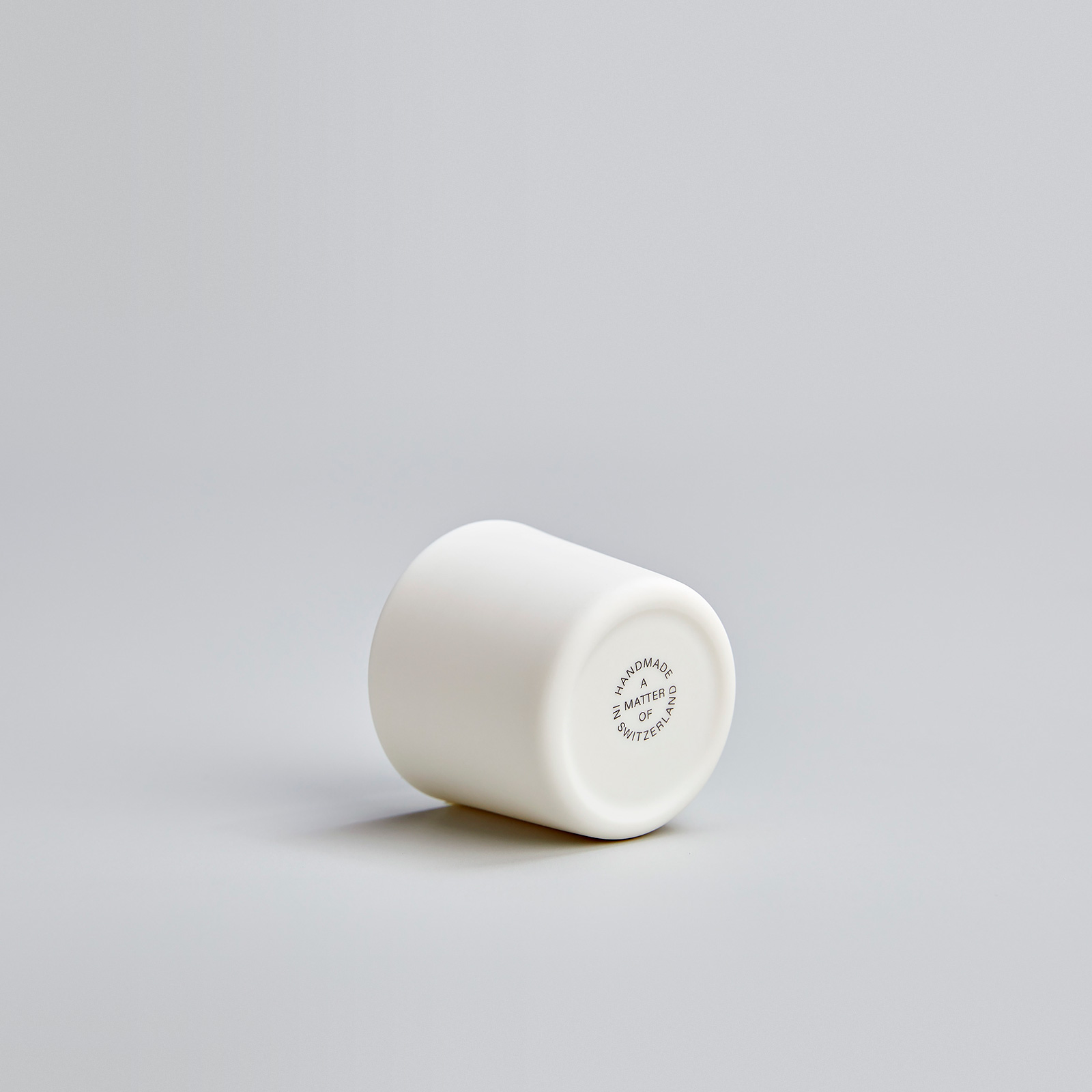 An essential design to emphasize the object's form and a matt, smooth texture: these are the 20-01 series' main features. The cups are made of durable and precious porcelain, unglazed and hand polished several times to obtain a soft touch and a translucent look.

Little imperfections are part of the beauty and uniqueness of each object and remind us to value diversity.


Ein reduziertes Design, das die Form des Objekts betont, und eine matte, weiche Oberfläche sind die Hauptmerkmale der Serie 20-01. Die Tassen sind aus widerstandsfähigem Porzellan hergestellt, unglasiert und mehrmals von Hand poliert, um eine weiche Haptik und eine durchscheinende Optik zu erhalten.

Kleine Unvollkommenheiten sind Teil der Schönheit und Einzigartigkeit jedes Objekts und erinnern uns daran, Vielfalt zu schätzen.